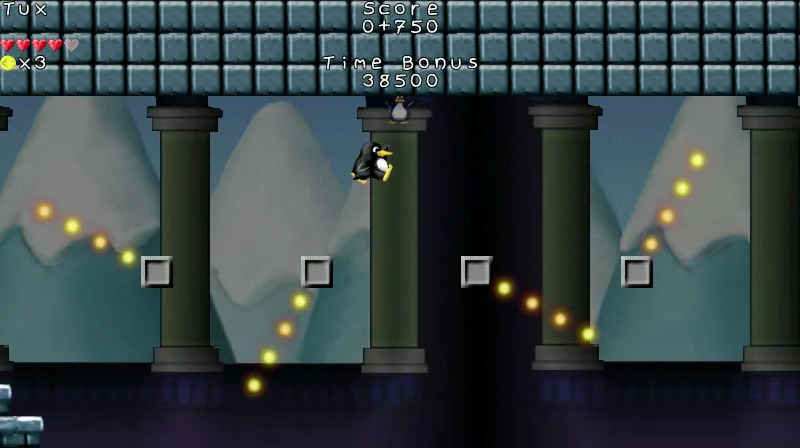 Home
Tux is just getting ready to go fishing when all of a sudden, he receives a message. The message states that his home, Icy Island, has been taken over by the Snow King, and a new Fish Tax will be imposed. Tux is furious! How dare the Snow King take away his fish?! Help Tux overthrow the Snow King and stop him from taking Tux's fish away!
ReTux is a libre open source action platformer loosely inspired by the Mario games, utilizing the art assets from the SuperTux project. The name "ReTux" is a play on the words "redux" and "Tux".
Although ReTux re-uses the art assets of SuperTux, no code from SuperTux is used in ReTux. The software portion of ReTux is entirely different, written in Python and based on the Seclusion Game Engine.